Ecommerce Brand Building Accelerator
We are aiming to build 11 figure brands!

Together we will grow your Ecommerce business by creating and launching physical products that will grow into powerful evergreen brands that scale!

This Is Only For The Very Best
Scroll to the bottom to apply
Do you want to reach the pinnacle of Ecommerce ?
Im looking for partners!
NOT STUDENTS!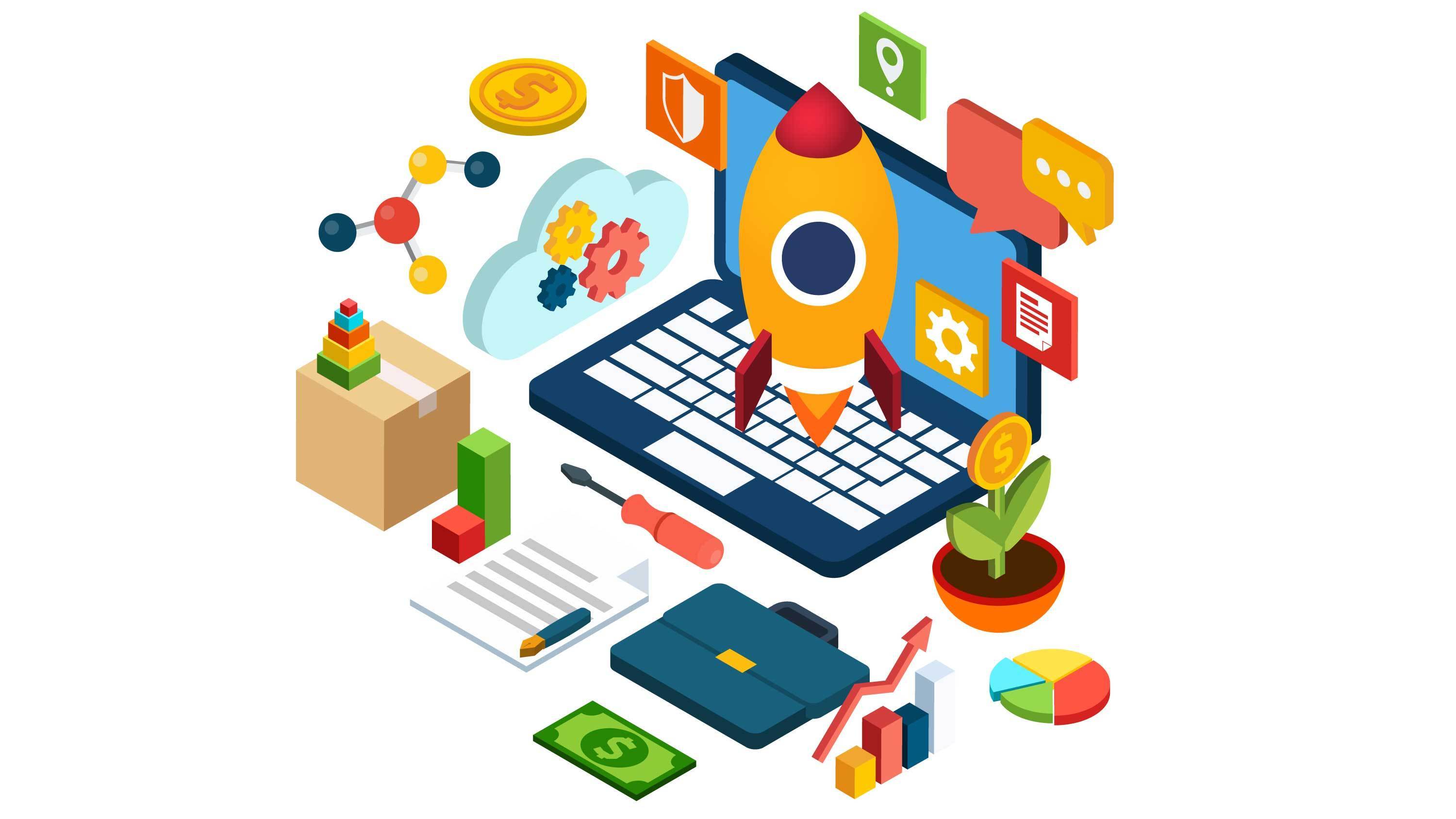 I dont need confidence and I dont need to promise you anything. My value proposition to you is simple. I will give you our systems, technical skills, know-how, sales and marketing savvy to build a truly cashflow rich business with excellent ROI and a highly lucrative exit strategy! And I get a % of the business, so im fully invested into this with you! I only make money if you make money. As you can imagine my time is very valuable so I have the right to reserve this only for the very best! Building a $100m brand is not for the feint hearted!
It takes a very specific kind of human who can make the grade! If you believe you have what it takes, then apply and lets see what you're made of 💪🏾😊👍🏾
Build A Brand You're Proud Of
Worth $10m - $100m+

Depending on a number of factors you can achieve this In only 3 to 5 years. We know because this is exactly what me and my team are doing!
---
Most digital entrepreneurs do NOT realise this but... When you sell products online, you're building a brand whether you realise it or not
99% of digital entrepreneurs are selling products they would never buy or use themselves.

Many are jumping from one strategy to another struggling to find the golden nugget that takes you to the next level.

If you're using strategies that prioritise products over customers, this is a fatal flaw!
Our partnership will shows you how to:

Turn Yourself & Your Team Into Brand Building Experts
Build a product launching machine that runs on autopilot
What if you could have the complete DIY system with the exact steps that transform your team into product launching ninjas that generate
5x - 20x ROI in only 60 - 90 days?
Multiply your time & your team for unlimited growth
You might know the road from here to the beach. But what if there was a way for you to get there twice as fast, with half the effort, and with the cash abundance to scale your business? Grab this opportunity with both hands!
You don't need more strategies, you need better execution
We already have the systems and strategies to ge you to the top, but dont get it twisted, we are forever learning and growing, and will be sharing best practises with you for years to come. Remember, we only win when you win!
Knowing the strategy without the execution is like having a recipe with just the ingredients. If you don't know how to implement, optimise and automate your strategy, you're left with a whole lot of ingredients that taste like nothing. Discover the easy way to bring it all together in a way that frees up your time so you can focus on what really drives your business forward and upward.
Here Are Some Of The Few Things You Will Be Learning In Our Partnership
Creating Excellent Product Market Fit

How to research products people actually want to buy
How to go from ideation to prototype
How to find the perfect message for the ideal audience
How to create videos for testing
How to test the price of your product to make sure it sells
Creating Raving Fans For Your Brand

How to refine your brand message and create your ideal customer avatar
How to create a compelling brand story your tribe can get behind
How to create simple landing pages that convert traffic into leads
How to create engaging emails that get read
How to create videos that drive engagement on social media
How to create a library of graphics that cover all your campaign needs
How to setup your lead funnel for optimal conversions and engagement
Creating A Brand Story That Sells

How to build a captivating brand epic
Crafting a resonant brand narrative
Defining multiple ideal customer avatars
Testing to pinpoint the best messaging
Writing emotional stories that engage
Successfully launch 7 figure crowdfund products

How to create a showcase video for your launch
How to build your campaign page to turn visitors into backers
Tricks and tips for maximum conversions
How to accurately calculate your campaign numbers
Bank accounts and identity authentication
How to line up PR and media features
How to maximise your list and get 6 figure sales in the first 24 hours
How to write excellent updates that keep your backers engaged
How to handle customer service
How to transition from Kickstarter to pledge management platform
How to transition from Kickstarter to Indiegogo InDemand
How to drive Paid traffic to your campaign (Kickstarter)
How to drive Paid traffic to your campaign (Indiegogo)
The next steps after a successful Crowdfunding launch

How to make 8 figures on your own website before delivering the product
Crowdfunding in foreign markets
How and when to fly abroad to meet your manufacturer / suppliers
How to plan & manage your fulfilment for a smooth backer experience
How and when it makes sense to patent your product and protect your IP
How to create packaging for distribution and mass production
How to keep your audience involved and engaged in the journey
Maturing into a 8 figure brand and the road ahead

Setting up and scaling your ecommerce
(p.s. its not just about getting shopify 😂)
Scaling your team and system mastery
Distributing your products through legacy channels
How/if/when to start selling on Amazon
How to start planning your next campaign launch
Aggressive Scaling & Fulfilling Your Potential

Funnels setup and CRO best practice
Advanced marketing team structure
Media buying systems for testing and scaling
Influencer marketing strategies and scaling
Organisational structure and growth
The hierarchy of growth and the mindset you must acquire
All our ready made systems the team uses everyday
The Leadership and structures we use to hire and retain top talent
How to raise money from investors
How to be a badass CEO and have a bad ass team that are willing to go to war for you!
AND SO MANY PRICELESS THINGS THAT CANT BE QUANTIFIED

1-on-1 Communication & Direct Access To Me & My Inner Circle

All The Strategies & Systems Done For You

Real Life Examples Of Brands We Built & How We Do What We Do
Our Results Speak For Themselves
Annual Multi 8 Figures In Sales and Growing!
Multiple Physical Product Brands Launched & Scaled
Over 60,000 Happy Customers and Counting!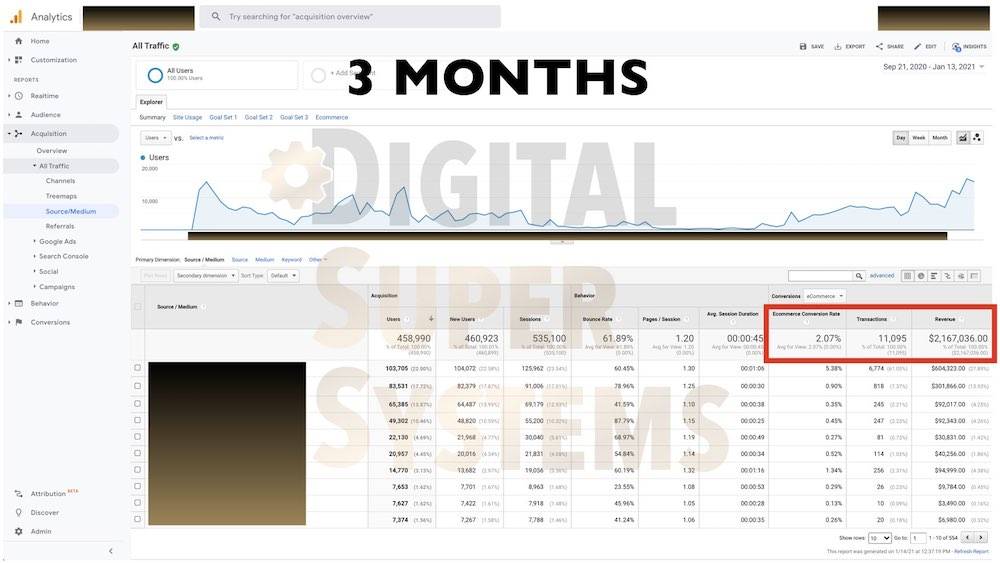 Disclaimer:
We have much more success than I care to put on display, but I don't feel the need to brag! Other so called "gurus" 😂 show you flashy cars, big houses, etc..... but flaunting my wealth is not my style. I just share the bare minimum for you to see these methods are 100% legit. All my results are from physical product sales, not digital products!
PLEASE NOTE: I am NOT teaching you how to make money, I'm showing you how to systemise and scale ANY business, which is the real key to growth and achieving long lasting LEGITIMATE success!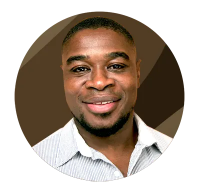 A UK based entrepreneur and investor with extensive background in Ecommerce and financial markets. Sam is looking for 10 - 20 elite people to work with and build evergreen brands that will stand the test of time! Im looking for partnerships, not students or mentees!